Step 1.


Step 2.
Click on the Create Invoice button.
Step 3.
Fill in the required details (Customer, Date,  Description, Account and Theme) and others that are appropriate on the invoice form.

You can add multiple items on an invoice by hitting the Add new line link.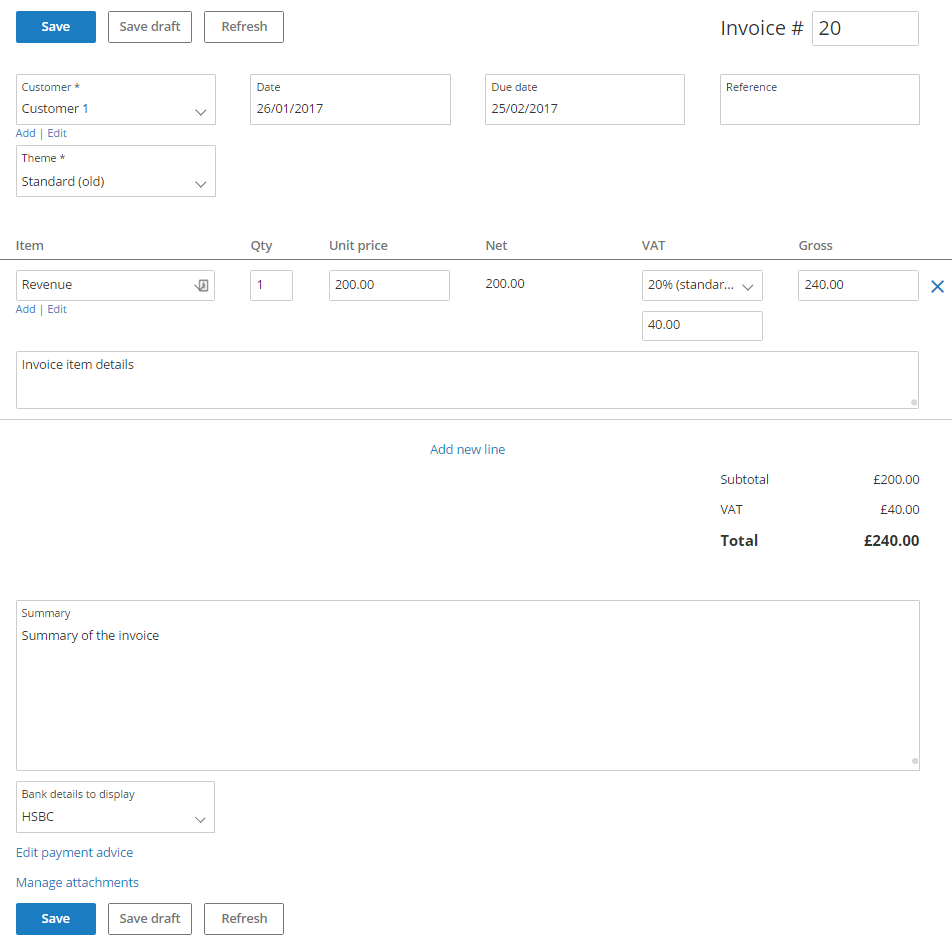 The bank details to display can be edited by heading to the Money > Bank accounts menu and editing the appropriate bank account. You can set a default bank account for all customers on the Settings > Configure system > Invoice themes > Invoice preferences menu, or alternatively you can set a default bank account for an individual customer.
Step 4.
Save the invoice as a draft using the Save draft button (which can be approved at a later date) or approved (unpaid invoice) by using the Save button.