You must have enabled the CIS feature to proceed.
Step 1.
Navigate to the Settings > Organisation > Details & Tax menu.

Step 2.
Click on the Tax tab.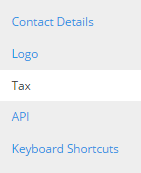 Step 3.
Fill in your own Tax and CIS details as shown in the example below.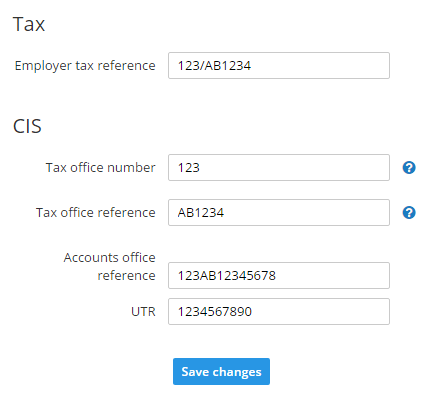 Step 4.
Navigate to the Reports > CIS menu.

Step 5.
Click on the Verifications link.
Step 6.
All subcontractors must be matched or verified.
Currently, CIS subcontractor verification's can only be processed with Clear Books appointed as the agent in the HMRC tax services system. 
When automatically verified the tax treatments are updated from HMRC as follows:
Unmatched means bills should be using the 30% CIS account
Net means bills should be using the 20% CIS account
Gross means bills should be using the Gross CIS account

If the tax treatment is anything else then please let us know (unless you are manually verifying subcontractors).
Step 7.
Click on the Monthly returns link and view the return that you would like to submit.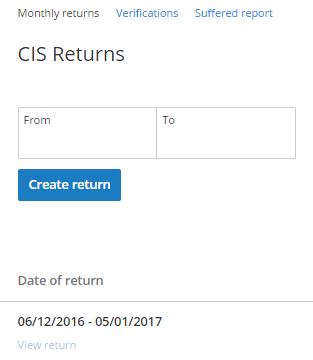 Step 8.
Click on the Submit to HMRC button to complete.
---
For additional help, click here to view all our training options.
Technical support is available on Monday to Friday from 9 - 5. You can call us on 0203 475 4744 or email us at support@clearbooks.co.uk.

Alternatively, visit our Community to view our latest news & updates, raise new ideas, find answers to common problems, ask new queries and speak to other Clear Books users and employees.