If you import a statement you can explain transfers on the imported statement as an alternative. 
Step 1.
Navigate to Money > Bank accounts.

Step 2.
Click on the Transfer link on the account you wish to transfer the money from.
Step 3.
Fill out the transfer form.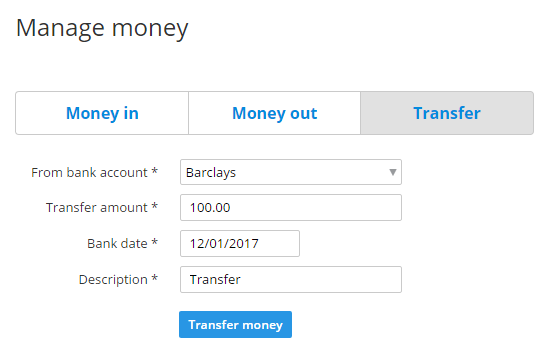 What the terms mean
From bank account: Select the bank account to make the transfer from.


Transfer amount: The amount to be transferred between your bank accounts.


Description: Description of the transaction.


Bank date: The date this transfer occurred.
Once all the details are entered, click the Transfer money button to explain the transfer.
Step 4.
Select the account the money is being transferred to in the Transfer to drop-down box. Click the Confirm transfer button to complete.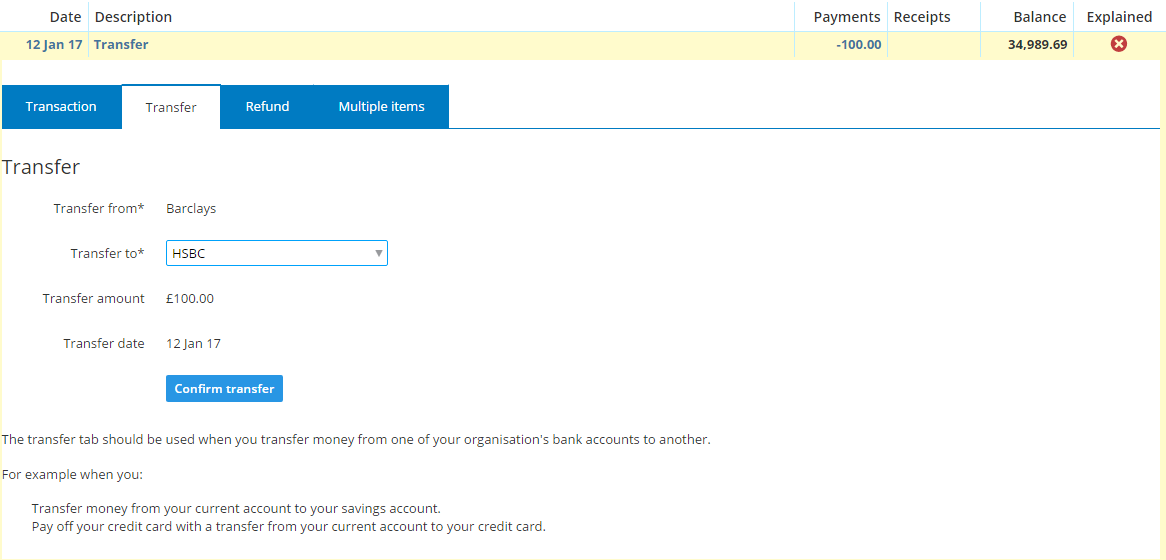 ---
Technical support is available from Monday to Friday, 9 - 5.
How to contact support within Clear Books
We also welcome you to visit our Community to view our latest news & updates, raise new ideas, find answers to common problems, ask new queries and speak to other Clear Books users and employees.