Once you have set up the Employer and Employee details in Payroll, you can proceed to process their payroll as outlined below.
Step 1.
Navigate Payroll > Period and click on the appropriate payroll frequency.
Step 2.
Click the Process button on the row of the employee you wish to process.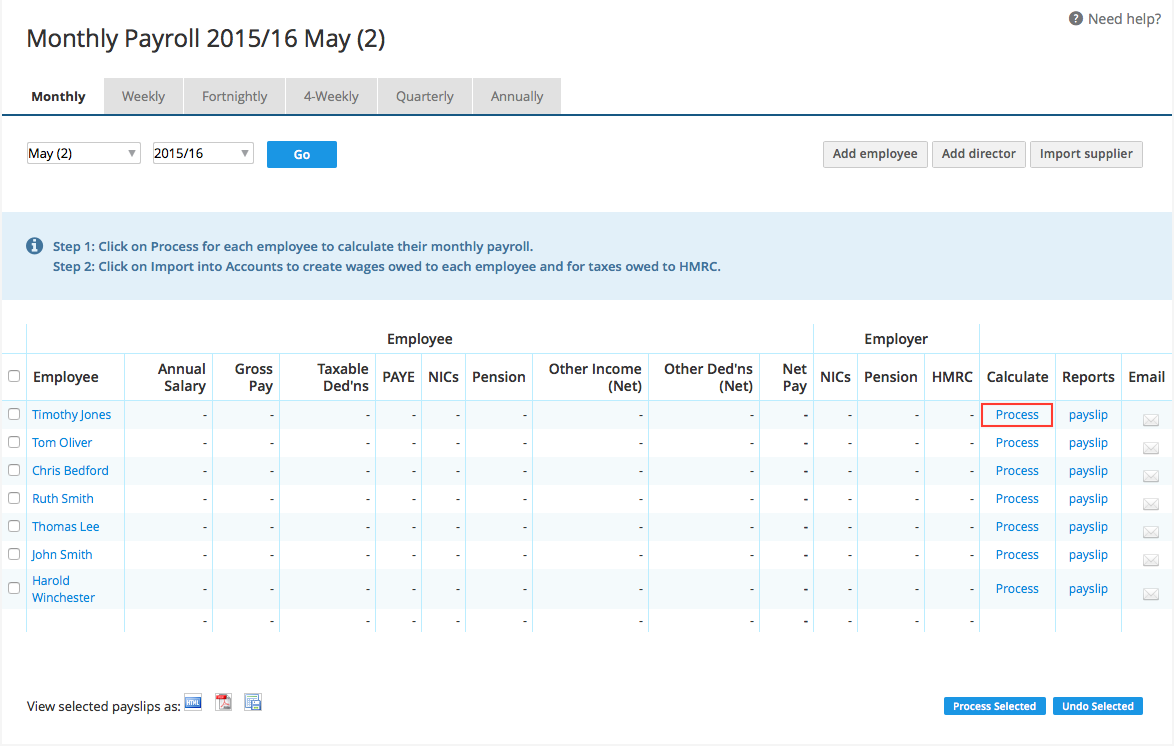 Step 3.
Make sure the basic pay is correct and add in any additional or arbitrary payments such as Bonus, Commission, Overtime etc. (You can specify quantities for any additional payment, e.g. Sales Commission, or Overtime Hours.)
Step 4.
If there are any deductions, hit the Add deduction button.  Enter the details in the first row of boxes, to add more rows use the Add deduction button again. To delete incorrect deductions, click on the red cross next to it. As you make changes to the payments and deductions, the Tax and National Insurance calculations will be updated.
For Tax-exempt Payments and Deductions, click on Add Post-Tax Payments or Add Post-Tax Deductions as required.

Step 5.
Select the Automatically email payslip to employee check box if the payslip is to be sent automatically on the date provided in the Email date field.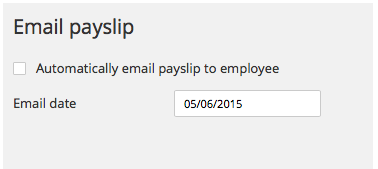 Once you are finished, click the Complete button. You will then be re-directed back to the overview of employees' wages.
---
Technical support is available from Monday to Friday, 9 - 5.
How to contact support within Clear Books
We also welcome you to visit our Community to view our latest news & updates, raise new ideas, find answers to common problems, ask new queries and speak to other Clear Books users and employees.