The creditors menu allows you to create bills that are outstanding prior to your start date set in Clear Books.  
Step 1.
Navigate to Dashboard > Getting started > Creditors.
Step 2.
Fill in the details of the creditor form. Use the blue plus icon in the Name field to add a new customer if required.
Click on the Create bill button to complete.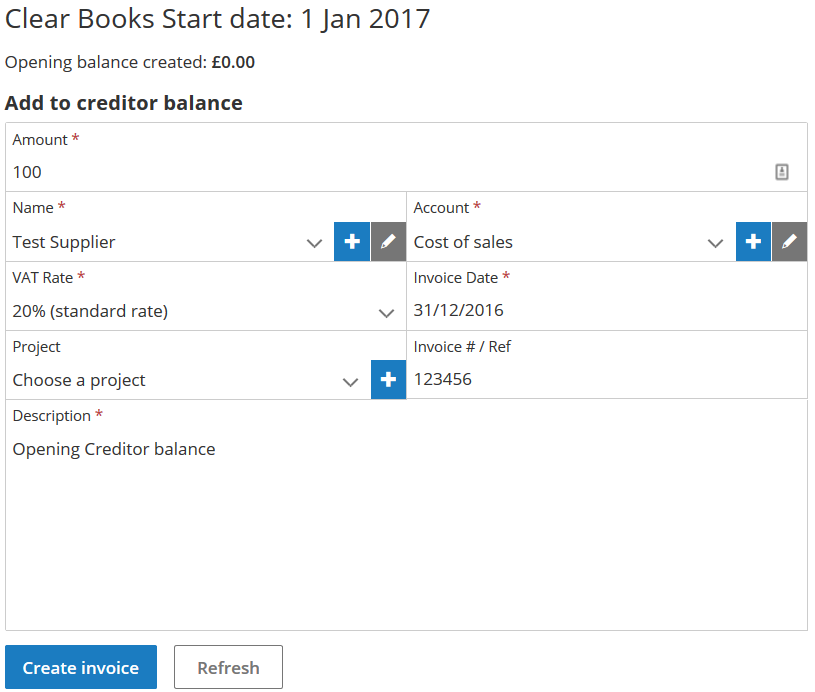 ---
Technical support is available from Monday to Friday, 9 - 5.
How to contact support within Clear Books
We also welcome you to visit our Community to view our latest news & updates, raise new ideas, find answers to common problems, ask new queries and speak to other Clear Books users and employees.