If a bill has been coded to a fixed asset account and has a value over £2000 including VAT, the system will include this on your next VAT return in box 4 and 7.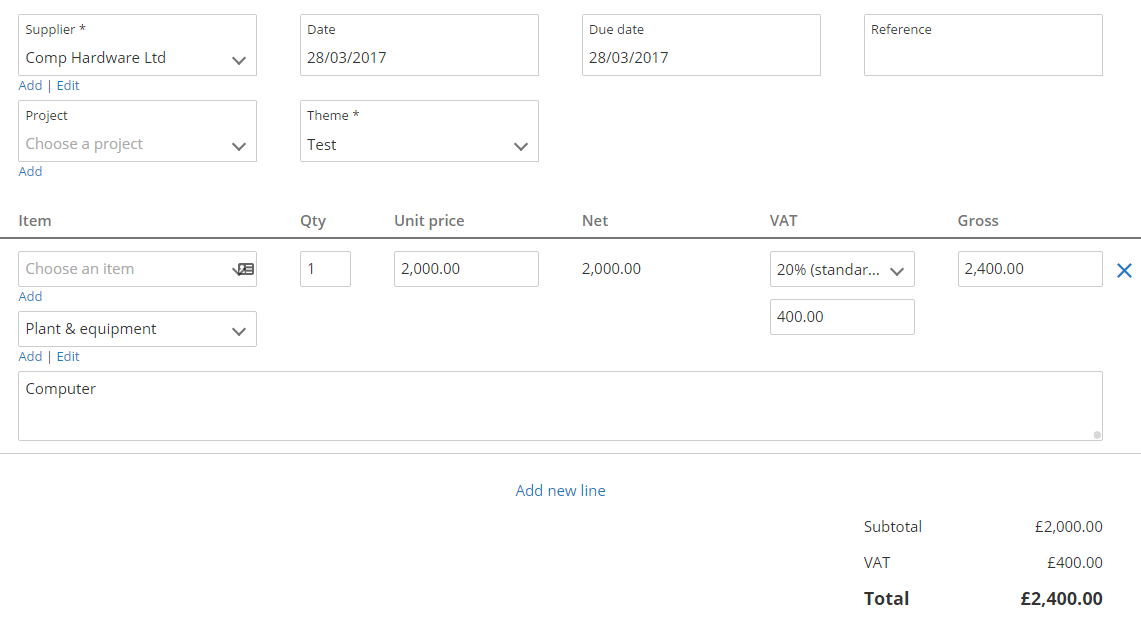 As per HMRC guidance:
If you use the Flat Rate Scheme, you can reclaim the VAT you have been charged on a single purchase of capital expenditure goods where the amount of the purchase, including VAT, is £2,000 or more.
You deal with these capital expenditure goods outside the Flat Rate Scheme. This means that you claim the input tax in box 4 of your VAT return.
If the supply is:
more than one purchase
under £2,000 including VAT, or
of services
then no VAT is claimable, as this input tax is already taken into account in the calculation of your flat rate percentage.
---
For additional help, click here to view all our training options.
Technical support is available on Monday to Friday from 9 - 5. You can call us on 0203 475 4744 or email us at support@clearbooks.co.uk.

Alternatively, visit our Community to view our latest news & updates, raise new ideas, find answers to common problems, ask new queries and speak to other Clear Books users and employees.