This guide explains how to create a credit note with custom amounts and items. Alternatively, you can create credit notes directly from a bill.
Step 1.
Navigate to the Purchases > Credit notes menu and click on the Create credit note button.
Step 2.
Fill in the details of the credit note form and click the Save button.
Once the credit note has been created it can be applied to any unpaid supplier bill.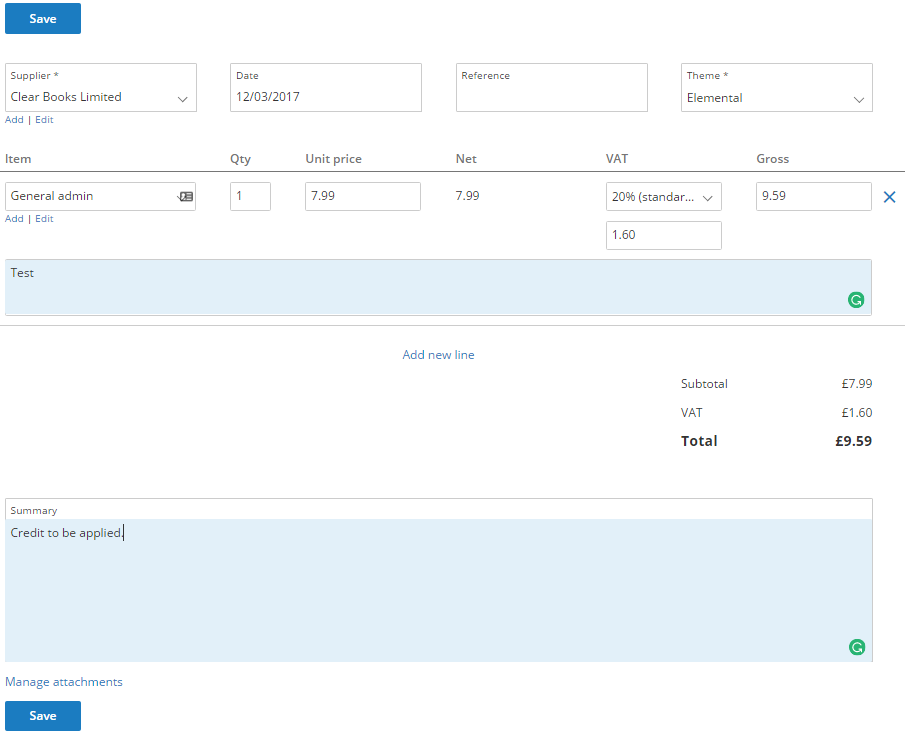 ---
For additional help, click here to view all our training options.
Technical support is available on Monday to Friday from 9 - 5. You can call us on 0203 475 4744 or email us at support@clearbooks.co.uk.

Alternatively, visit our Community to view our latest news & updates, raise new ideas, find answers to common problems, ask new queries and speak to other Clear Books users and employees.