Receipt Bank is a time-saving tool that can extract the key information from your invoices, bills, and receipts and store them in the cloud.
Find out more about Receipt Bank
Clear Books provide an integration with Receipt Bank, giving you an easy way to pull in the necessary data from Receipt Bank, reducing the amount of manual data entry you have to do within your Clear Books account.
How to use the Receipt Bank integration
Step 1.
Log in to your Receipt Bank account.
Step 2.
Navigate to Preferences > Maintain Lists > Categories.
Step 3.
Make sure the correct list is selected in the drop-down field.
Step 4.
Log back into Clear Books and head to Tools > Integrations > Other integrations.

Step 5.
Click on either Import expenses or the Import bills button.
Step 6.
Choose the Receipt Bank account and the Clear Books account.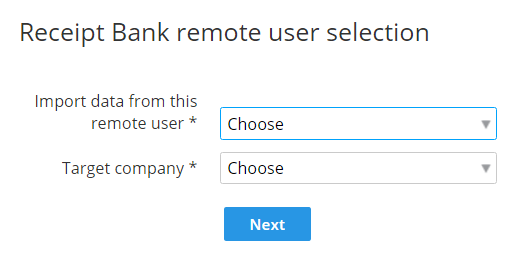 Step 7.
Click on the Edit default account mappings button.
Step 8.
Map the categories imported from Receipt Bank (shown in the column on the left) to the account codes within Clear Books using the drop-down fields. Once complete hit the Save button at the bottom.

The Account drop down field will populate automatically based on this mapping. This mapping will be saved for all future imports of either bills or expenses.