Step 1.


Log in to your Receipt Bank account.
Step 2.


Navigate to Preferences > Maintain Lists > Categories.
Step 3.


Make sure the correct list is selected in the drop-down field.
Step 4.
Log back into Clear Books and head to Tools > Integrations > Other integrations.

Step 5.


Click on either Import expenses or the Import bills button.
Step 6.


Choose the Receipt Bank account and the Clear Books account.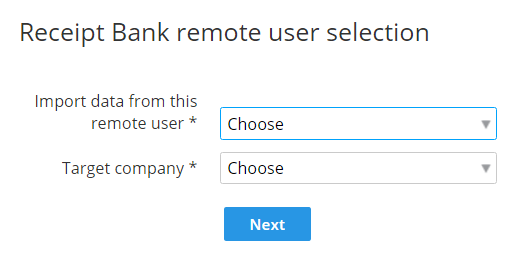 Step 7.


Click on the Edit default account mappings button.
Step 8.


Map the categories imported from Receipt Bank (shown in the column on the left) to the account codes within Clear Books using the drop-down fields. Once complete hit the Save button at the bottom.

The Account drop down field will populate automatically based on this mapping. This mapping will be saved for all future imports of either bills or expenses.

---
For additional help, click here to view all our training options.
Technical support is available on Monday to Friday from 9 - 5. You can call us on 0203 475 4744 or email us at support@clearbooks.co.uk.

Alternatively, visit our Community to view our latest news & updates, raise new ideas, find answers to common problems, ask new queries and speak to other Clear Books users and employees.