This guide will outline the method on how to create bills, where you can input the required information as per HMRC's requirements.
Step 1.
Navigate to the Purchases > Bills menu.

Step 2.
Click on the Create Bill button.
Step 3.
Fill in the required details (Supplier, Date,  Description, Account and Theme) and others that are appropriate on the invoice form. You can also add multiple items on an invoice by hitting the Add new line link.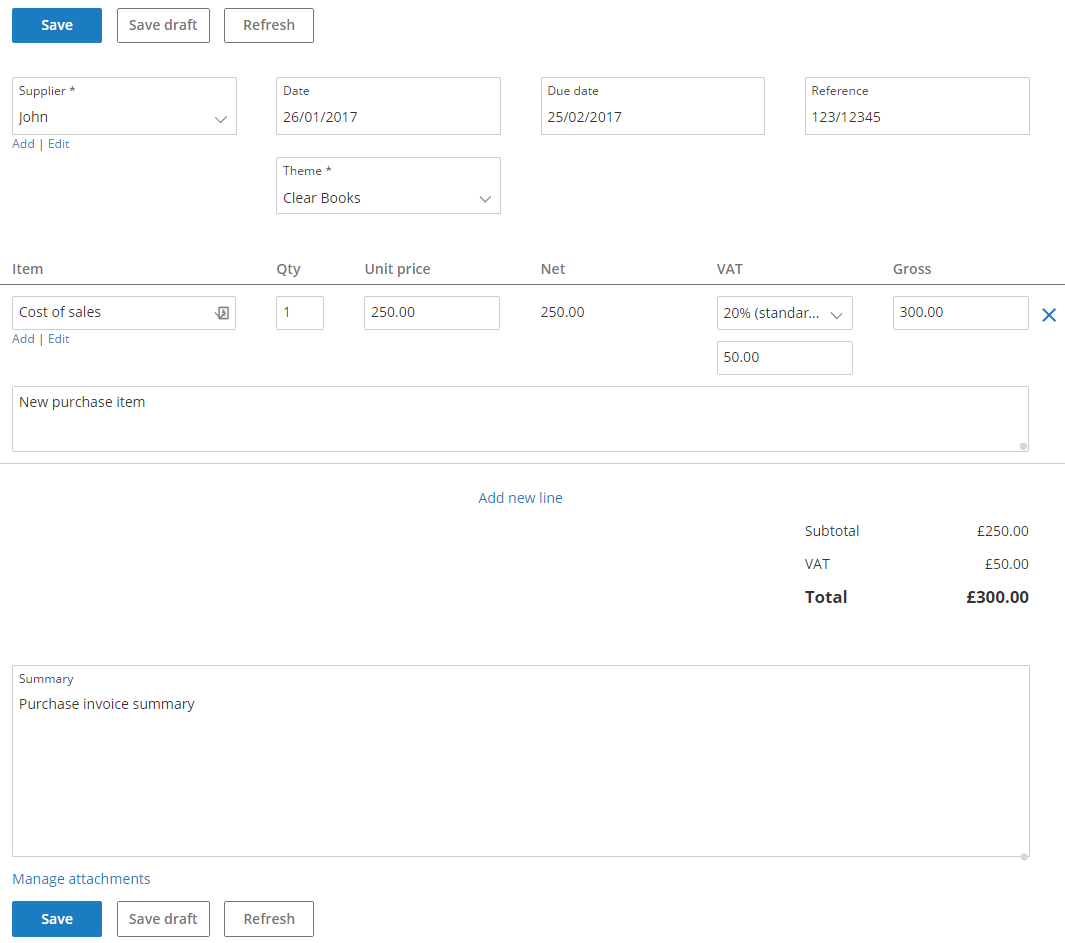 Step 4.
Save the bill as a draft using the Save draft button (which can be approved at a later date) or approved (unpaid bill) by using the Save button.
---
Technical support is available from Monday to Friday, 9 - 5.
How to contact support within Clear Books
We also welcome you to visit our Community to view our latest news & updates, raise new ideas, find answers to common problems, ask new queries and speak to other Clear Books users and employees.