Step 1.
Navigate to Settings > Configure system > Invoice themes.



Step 2.
Click on the Create Invoice theme button.
Step 3.
Under the Theme settings tab, enter a theme name and select a category and enter tags in case you wish to publish the theme later on for others to use (see Step 7).
Add a logo by clicking on the Upload a new logo button. Only jpg, png, gif, jpeg are allowed.
Decide on the other settings on the page.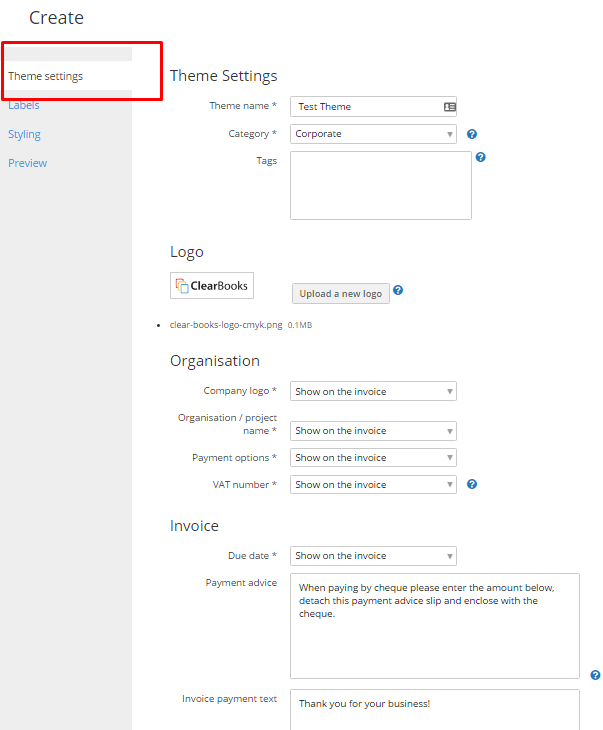 Step 4.
Click on the Labels link and amend any document headings from their defaults.  Note that this will apply to any document created with this theme, ie not just invoices.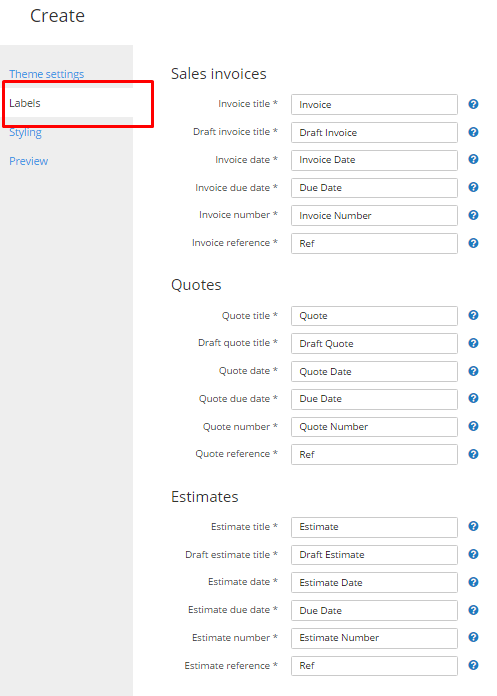 Step 5.
Click the Styling tab and ensure the Basic styling editor is chosen by default. Edit the styling of the theme by using the menu options. For colour selection, a colour select dialogue box will pop up allowing you to visually select colours.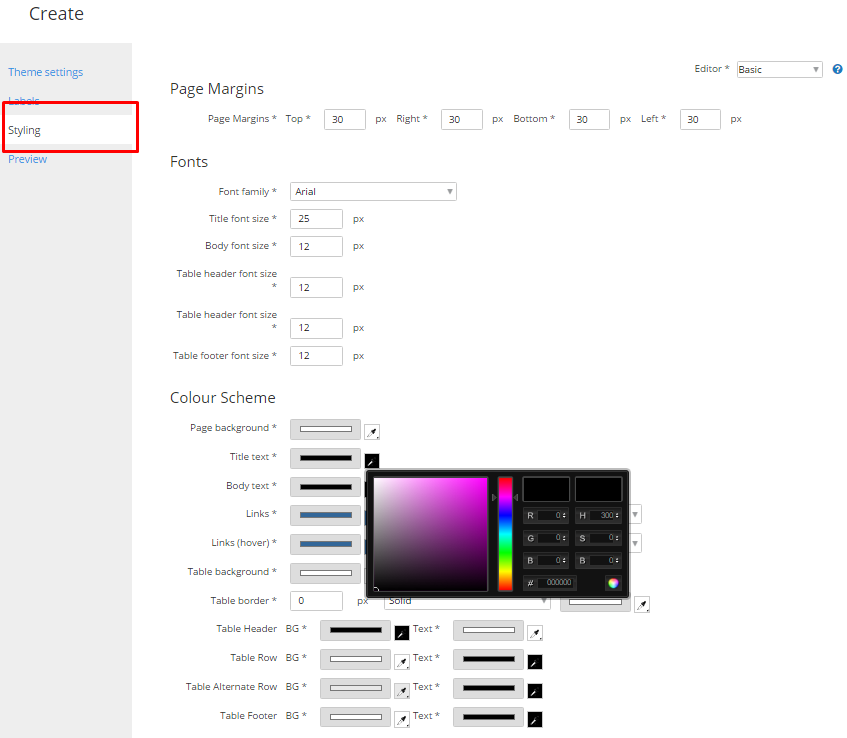 Step 6.
Click the Preview tab to see what your invoice will look like. You can use the Resize logo radio button to change the size of the logo in the document (use the arrows around the edge of the logo).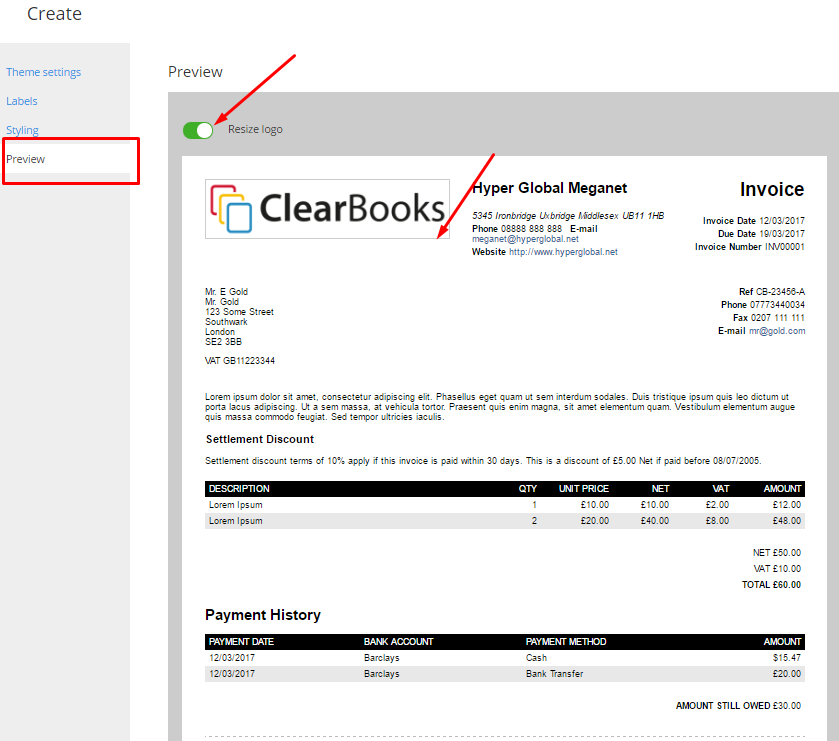 Step 7.
Once the design is completed, click the Save theme button at the bottom of the page.
If you would like others to be able to use your theme click on its Publish link on the My themes page. Published themes can be seen on (and imported from) the Templates link at the top of the page.
---
For additional help, click here to view all our training options.
Technical support is available on Monday to Friday from 9 - 5. You can call us on 0203 475 4744 or email us at support@clearbooks.co.uk.

Alternatively, visit our Community to view our latest news & updates, raise new ideas, find answers to common problems, ask new queries and speak to other Clear Books users and employees.