If a company works on a project basis, it may be useful to see profit and loss for each completed project. Follow these steps to see how to allocate an invoice to a project.
Step 1.
Navigate Settings > Configure system> Toggle features

Step 2.
Select Features in the tab on the left and ensure the checkbox beside Projects is ticked.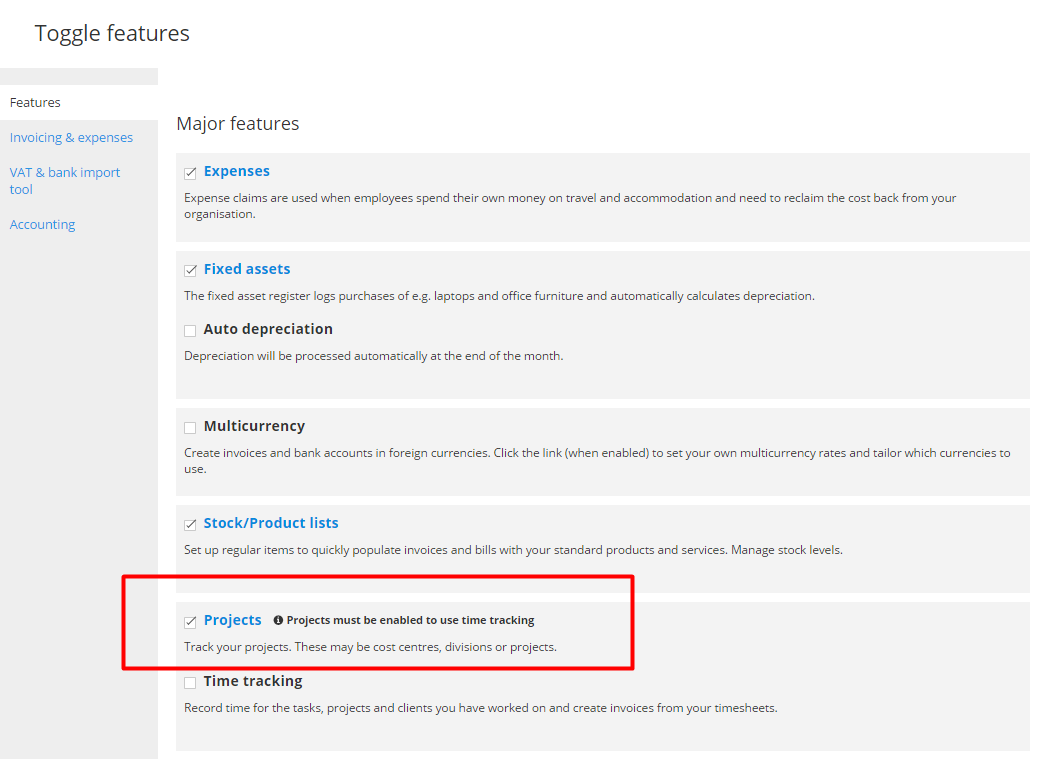 Step 3.
Navigate Tools > Projects.

Step 4.
Click on the Create Project button.
Step 5.
Enter the project details and then click Confirm.
Alternatively, when creating an invoice which needs to be allocated to a new project, click on the blue + icon next to the Project drop down box which opens the above form to create a new project.