The Toggle Features area allows you to change the look and feel of the system to suit your business by enabling, or disabling, features and functions.
For example, should you feel that you do not need the Fixed Assets feature, you can simply turn it off or if you need Multicurrency or Overseas VAT features you can turn them on.
Some features come toggled on by default so it's always worth a review of all the toggles to see which are necessary and which are not.
To view the features on the toggle features menu navigate to Settings > Configure system > Toggle features

Select the relevant sub-heading on the left-hand side: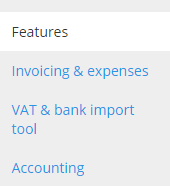 Tick any features you want to appear in your account, and untick any that you don't want.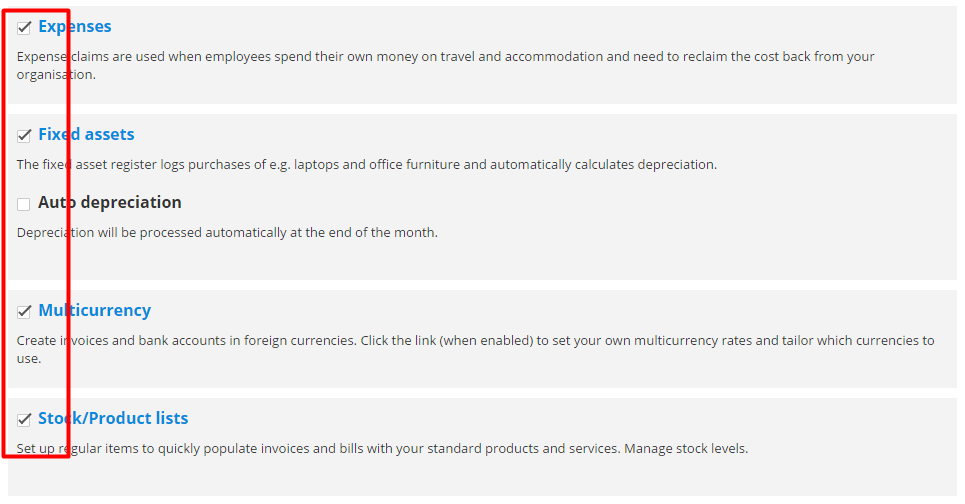 Note: Once toggled on, you can click on the blue feature title link to access the feature menu. Clicking on the multi-currency link will allow you to select currencies and custom rates.