Step 1.
Navigate to the Settings > Accounting > Account codes menu.
Step 2.
Click on the Create Account button.
Step 3.
Create a new account code called Accruals under the account type Other Creditors.
Step 4.
Navigate to Purchases > Bills.

Step 5.
Click on the Create bill button.
Step 6.
Create a new bill for the purchase - make sure to select Accruals as the account on the bill and add VAT as appropriate. Confirm the bill at the bottom by hitting the Save button.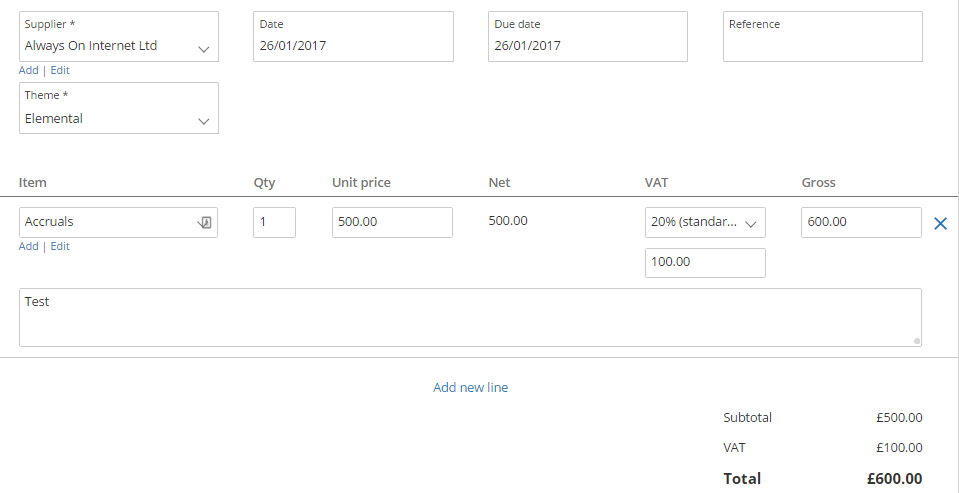 Step 7.
Navigate to the Tools > Journals > All journals menu.

Step 8.
Click on the Create journal button.
Step 9.
Create a journal which will Dr Expense on the P&L and Cr Accruals on the Balance Sheet. Click on the Post journal button to complete.

Alternatively, you can set up a recurring journal to spread the cost over a period of time.