From 1st January 2015 HMRC introduced the VAT MOSS scheme. This scheme stipulates that UK businesses supplying digital services to EU based non-business customers in the telecommunications and e-services sectors, will have to charge, and account for, the VAT rate of each customer's member state.
Once you have set up your customers with the correct location you can create VAT Moss compliant invoices.
Step 1.
Navigate to Contacts > Customers > Add Customers. 
Step 2.
Fill out the basic information and then click on the Invoice address tab on the left.
Step 3.
Fill in the invoice address details making sure to set the specific country. Hit the Save button to complete.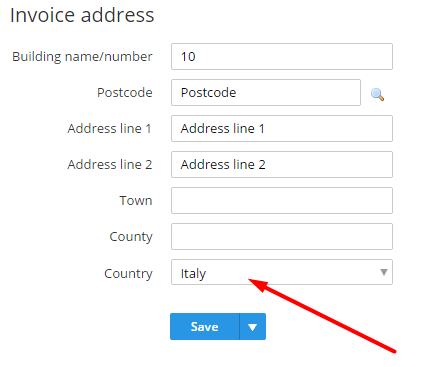 This will now allow you to charge the appropriate VAT rates when creating a VAT MOSS invoice.