Before starting please ensure you have your reporting periods and VAT schemes set up correctly on Clearbooks. They should encompass the data being imported from Sage.
Please Note: This tool will only work up for versions of Sage up to the year 2012.
Step 1.
Click here to view the Sage import tool link in Clearbooks and click Download installer.
Step 2.
Run the installer when prompted and Accept the terms of the License Agreement.
Step 3.
The program will begin installing, which can take a few minutes.

Step 4.
Find your Clearbooks API key in your Clearbooks account under Settings > Organisation > Details & tax and by clicking the API tab.
Step 5. 
Enter your Clear Books API key when prompted.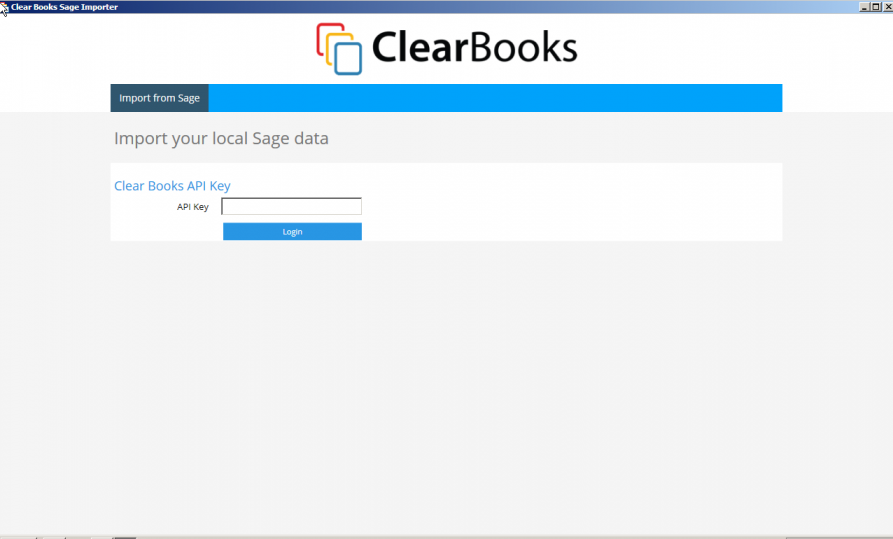 Step 6.
Click Import Sage into Clearbooks.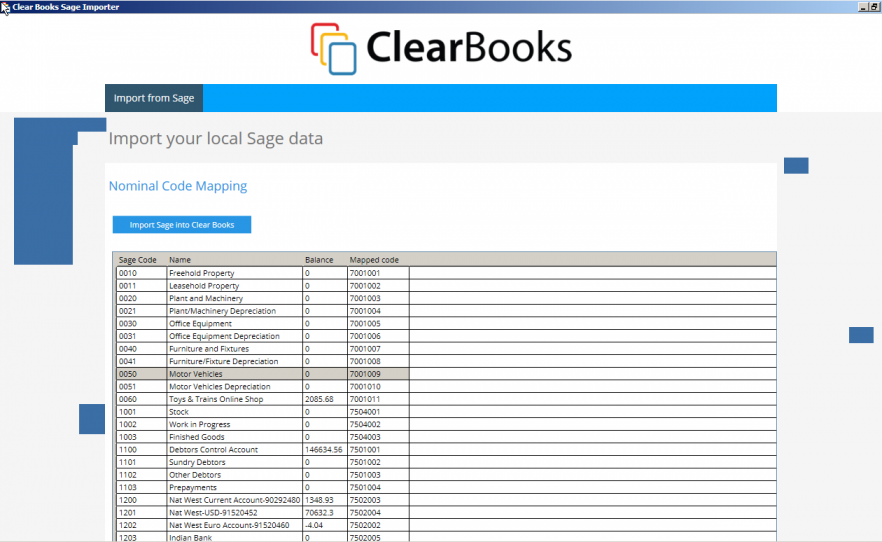 Step 7.
The tool will then begin importing. This can take several minutes depending on the amount of information being imported.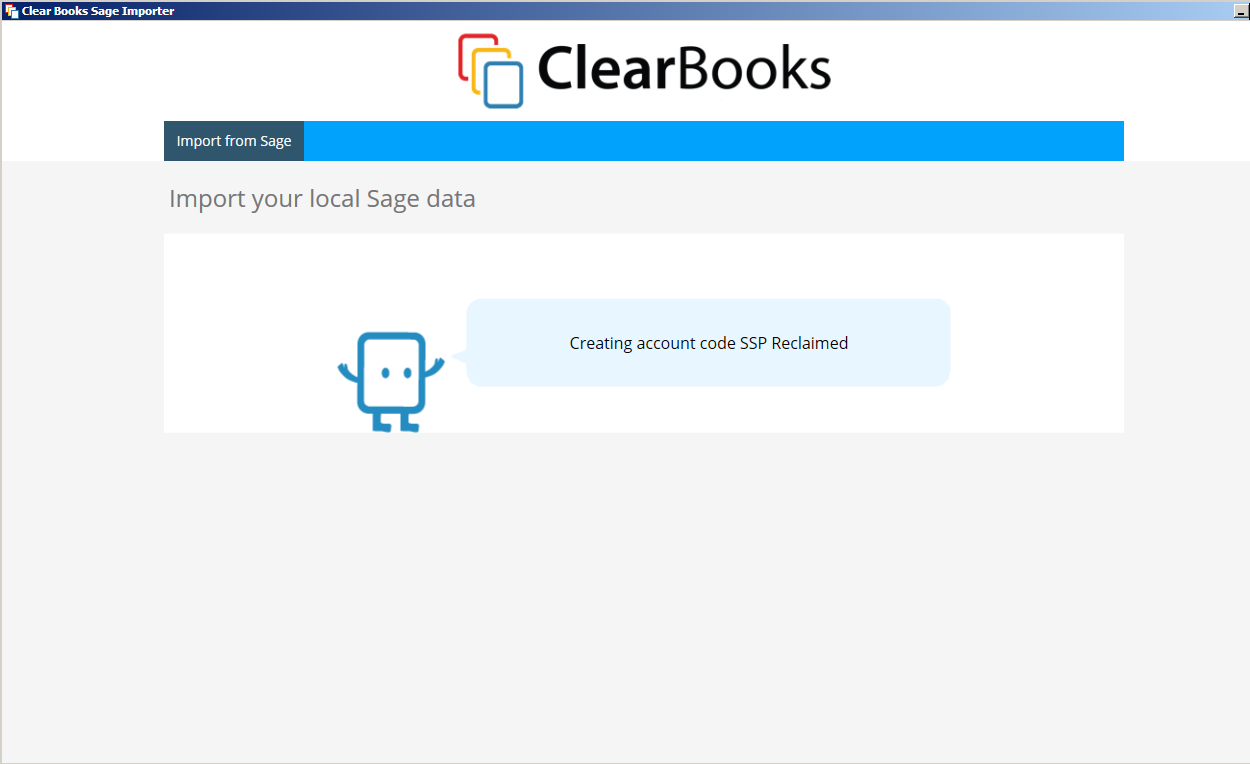 Step 8.
Once the import has been successful you will be presented with this screen.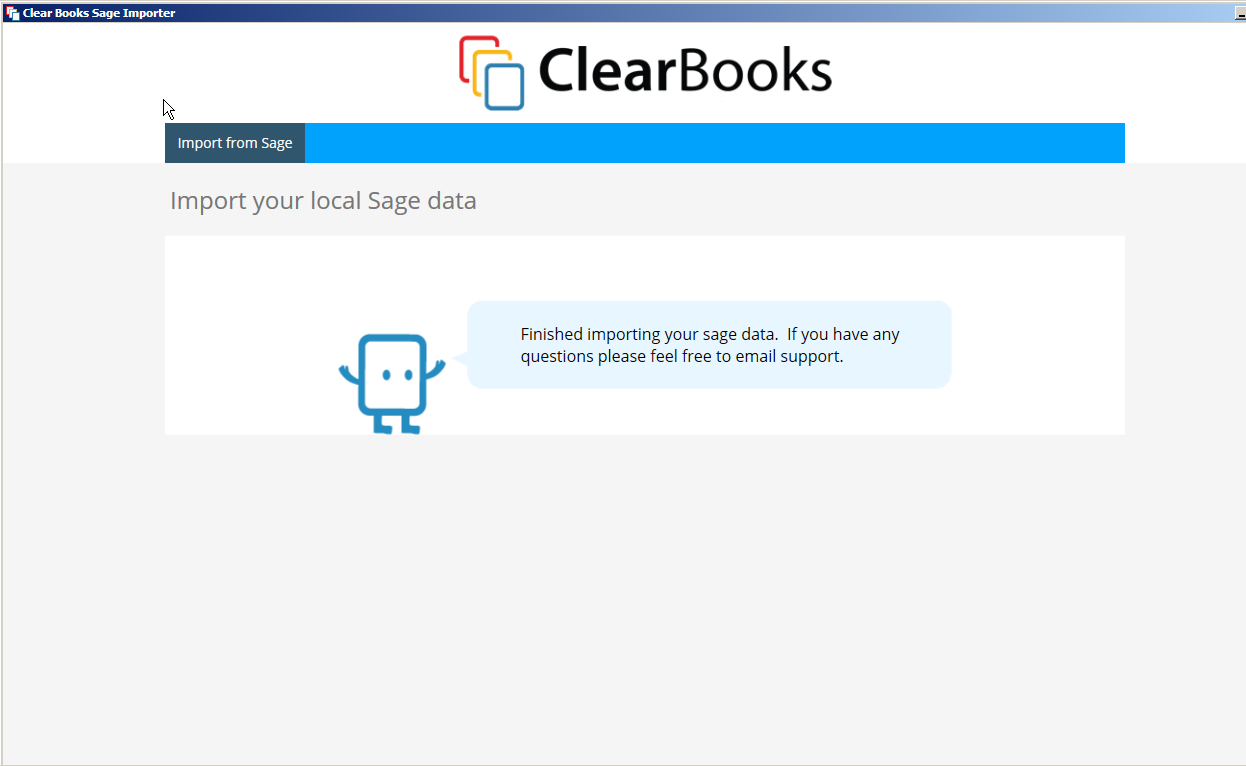 ---
For additional help, click here to view all our training options.
Technical support is available on Monday to Friday from 9 - 5. You can call us on 0203 475 4744 or email us at support@clearbooks.co.uk.

Alternatively, visit our Community to view our latest news & updates, raise new ideas, find answers to common problems, ask new queries and speak to other Clear Books users and employees.