This guide will explain how an accountant can add an employee on their Partner account to multiple clients so that they have access.

Step 1.

In the Partners module, go to Clients > Users. Under Employee role manager choose the name of the user you wish to add to your client accounts.



Step 2.
Once the user has been selected, this will bring up a table of all the client accounts and the various roles you can assign to the user.
Step 3.

Select which accounts and which roles you would like the user to be assigned by clicking on the ticks (These will turn green once selected). Should you wish to assign all your clients to the user with the same role, you can use the Assign to all feature highlighted below.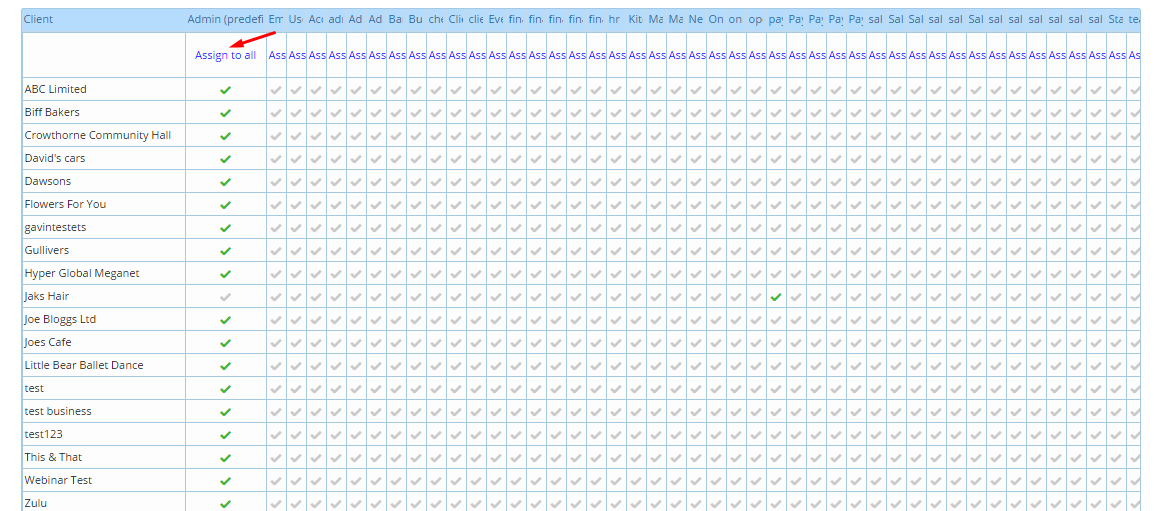 Step 4.

That's it. Your new user has been added. To add more users, repeat the steps above.