Step 1.

Navigate Home (building icon) > Subscriptions.



Step 2.

Select the subscription best suited for the business and click on the

 button.

Step 3.

If there is already a GoCardless account for the business, click on I already have a GoCardless account and enter your username and password. Otherwise, click on I don't have a GoCardless account and enter the Business details. Click 

.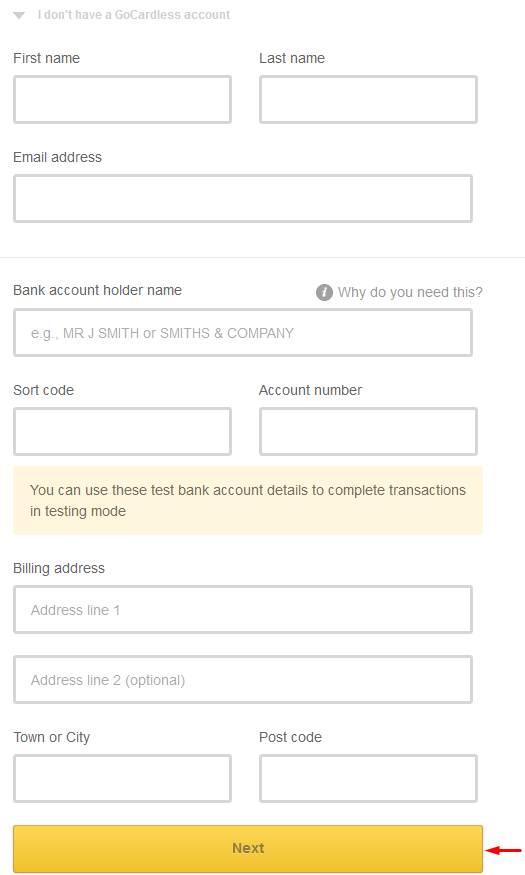 Step 4.

Lastly, create a GoCardless password and press the

 button. It is possible to use this GoCardless account for other suppliers who take payment by GoCardlesss.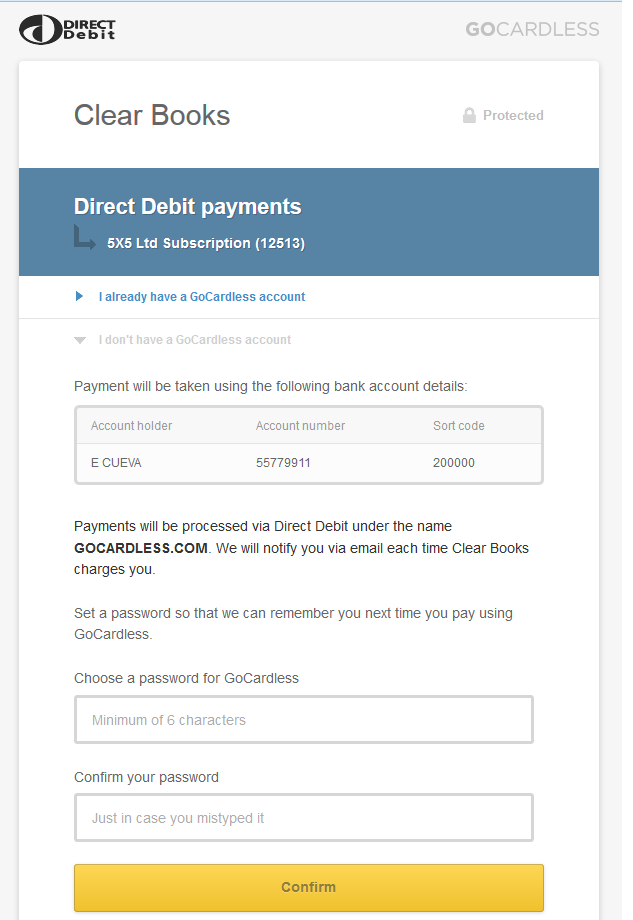 Step 5.

When the account has been successfully created, the GoCardless website will redirect to Clear Books, and a confirmation message will be displayed.