Step 1.
Navigate to Settings > Configure system > Invoice themes.
Step 2.
Click on the Create invoice theme button.
Step 3.
Under the Theme Settings tab, enter a theme name.
Step 4.
Click the styling tab and choose the Advanced styling editor (CSS) from the drop-down menu. 
Step 5.
Edit the styling of the theme by editing the CSS. If you are unfamiliar with CSS, choose the basic editor from the styling editor drop-down menu to switch back to the basic mode.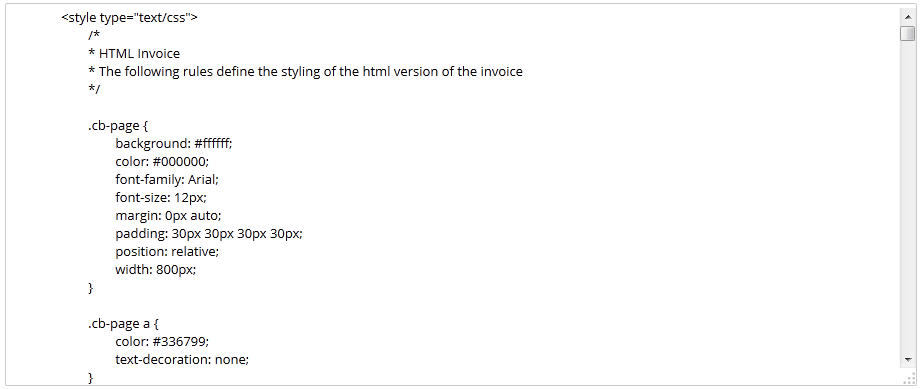 Please note: We do not support any changes to the CSS made by customers. 


Step 6.
Once the design is completed, click the Save them button at the bottom of the page.